Welcome Back Dr. Candy Pieczynski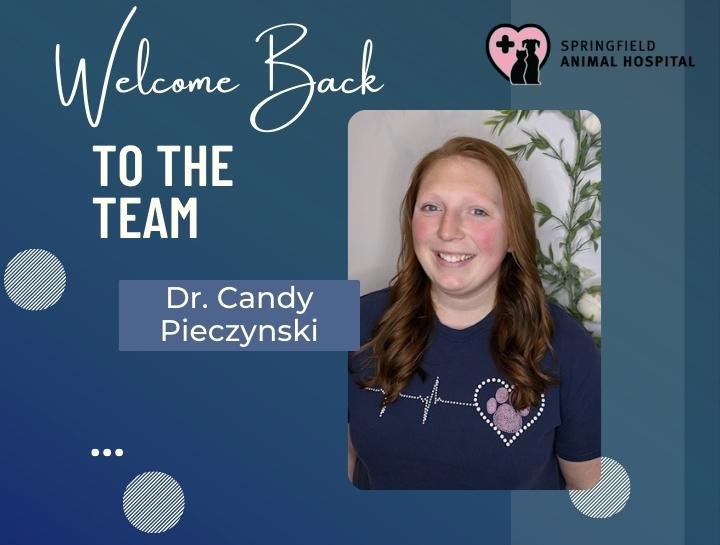 July 7, 2023

We are paws-itively thrilled to announce the return of Dr. Candy Pieczynski to Springfield Animal Hospital! Dr. Candy previously worked as one of our associate veterinarians from June 2019 to May 2021. She will be returning as a full-time veterinarian and our Chief of Staff on July 17th.
We are excited to have Dr. Candy lead our team and think this is the perfect position for her as she continues to advance in her career. She has insightful ideas on how we can better serve our clients which will be invaluable to the future of Springfield Animal Hospital.
The team is very happy to welcome back a familiar and comforting face to this leadership position but also very much looking forward to enjoying Dr. Candy's famous brownies!
For more information, or to schedule an appointment for your pet with Dr. Candy, please give us a call at (937) 390-3338 and one of our Client Care Specialists will be happy to assist you!