We've Moved!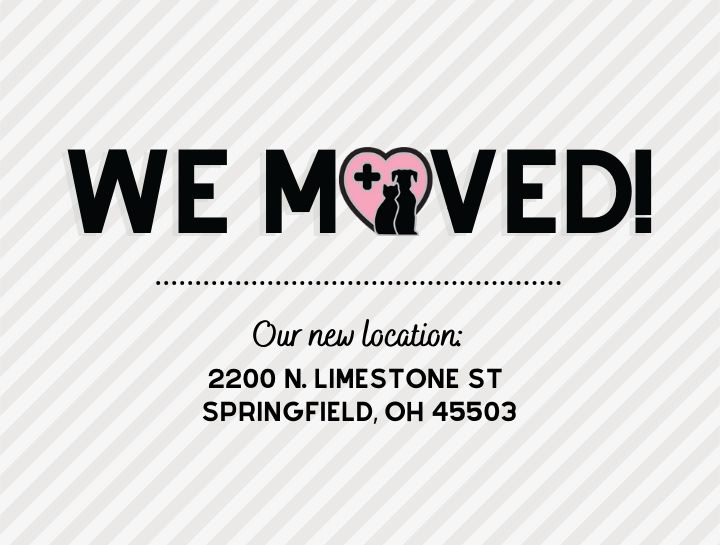 January 7, 2022
We've Moved!
We are delighted to inform you that we have moved to a new location on March 7, 2022! Our new space has undergone renovations and has been upgraded to a facility where we can continue to provide your pets with the high-quality care you have come to know and expect from Springfield Animal Hospital.
The new practice is easily accessible and conveniently located at 2200 N Limestone St, Springfield, OH 45503 — walking distance from our current practice! Our new space will offer more convenient parking and more space for our patients, making visits easy and stress-free for you and your pets!
Take a behind-the-scenes look at our new location as we finalized our renovations!
Springfield Animal Hospital has undergone many changes and improvements since it was founded in 1983. Our new facility is one of the major upgrades that we have made over the years and we are excited to see our clients and patients here.
Give us a call today at (937) 390-3338 to schedule your pet's appointment to be seen at our new facility.